Camphor Women Honor Mrs. Shirley Diggs
Posted by: Admin on Wed, May 29, 2013: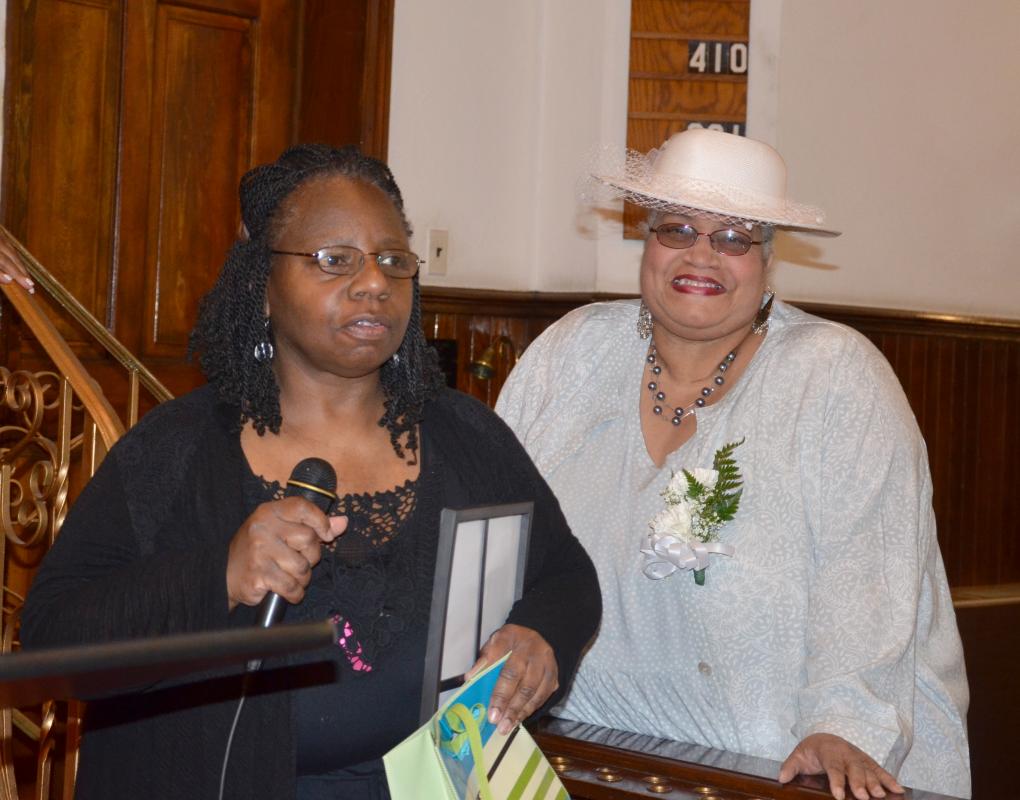 Mrs. Shirley Diggs was totally surprised when she heard her name announced by the Women's Day Committee as the "Woman of the Year" during the Annual Women's Day worship service on Sunday, May 12, 2013. The award was presented by Mrs. Debbie Terrell and Dr. Kina Smallwood Butts. Mrs. Diggs has been a loyal member of Camphor for 20 years.
---
©2018, Welcome to Camphor Memorial United Methodist Church!